How to be in the long game. What I learned after being in business for 10 years.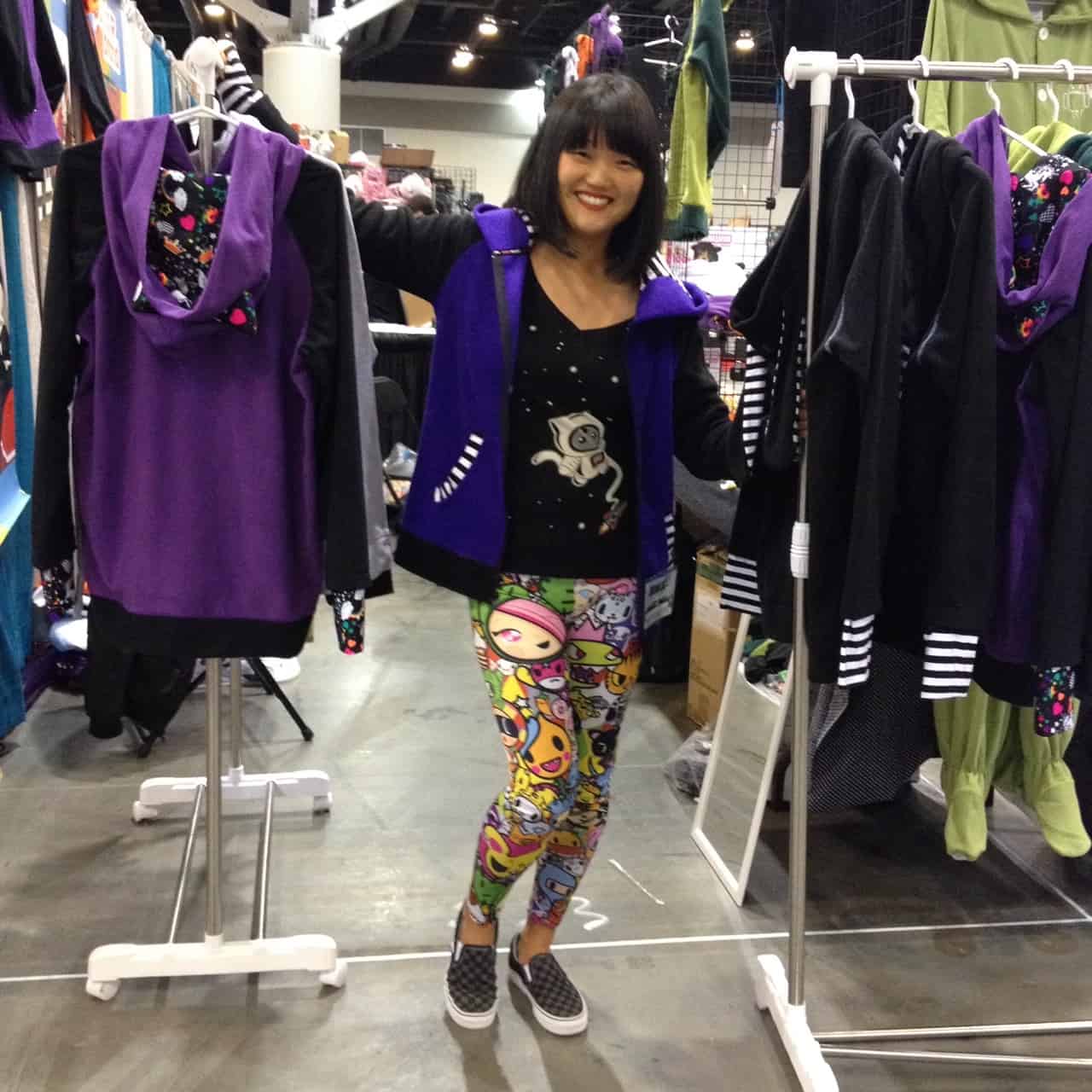 As I begin to write this sort of memoir, I take a walk down memory lane after running my first business Punch Brand for 10 years. I notice a pink sticky note sticking out of my planner. It says "You make your own luck."
10 years ago, these words may not have stood out to me or had much meaning to me as it does now. When I embarked on my entrepreneur journey, I went in without knowing anything about running my own company. I had just been laid off from my job as a Product Manager and was doing this on the side. As a matter of fact, I couldn't imagine that what started as a hobby on my kitchen table could turn into this crazy, amazing, soul-changing experience.
When I started out, I didn't know what I was getting myself into. I didn't have a business plan. Only a passion and pure enjoyment for I did. I didn't have the skills or background to run my own business. I didn't know what I didn't know. But, somehow I managed to survive a decade later.
Maybe that inexperience is what attributed to my success because I trusted and believed in what I did. And that kept me in the game. Even weathering through the economic crisis of 2008. I managed to thrive.
Let me go back to how it all got started. I came up with the name Punch Brand when I was designing my year-end graduation collection in Fashion Design School. Over the years I had experimented with different lines but it never really turned into a "real" business until 2005 when I attended my first comic convention. That's when I came up with the idea for crazyheads. I was inspired by all the creative and elaborate costumes. The fans attending these conferences like to dress up as their favorite comic book, video game or cartoon character. I was immediately drawn to the community and set out to figure out a way I could contribute to this distinct and colorful world. I bought a meter of fabric and experimented with sewing a few kitty and bunny fleece hats. I signed up for the next comic convention and sold out of my hats. That's when crazyheads was born.
A lot had happened since I sewed my first crazyheads hat. I brought my husband on board and we relocated to Vancouver in 2010. We have traveled the world exhibiting at over 100 comic book related conventions. Crazyheads blossomed into full line of cute animal ear hoodies and accessories inspired by anime and Japanese pop culture. We launched crazyheads kids in 2013.
Then in the fall of 2011, out of the blue, I got a call from Google. The Android marketing manager was working on building brand awareness as well as a retention program for their developers and wanted custom made Android hats and hoodies. They placed a huge order that needed to be delivered the following month. The products were a huge success and we were introduced to the Google campus store buyer. We continued the collaborative relationship of developing cool Android branded products for them over the next few years. It was an amazing experience.
After that we continued to develop custom orders and private label merchandise for corporate clients mostly in the tech industry.
This was an opportunity that emerged from being in the playing field and making myself visible amongst my industry. I had no idea that this concept would turn into a new business model for us. And later on, that's where we pivoted our business direction.
Of course with the success that came with growth, we were met with many, MANY challenges. Many of those challenges included outside factors that were beyond my control. Like price of raw materials and manufacturing overseas. The worst was finding out that my biggest vendor had gone belly up midway through my production cycle while my goods were still in transit. I could have risked losing all my products in that shipment.
The key to success is to find suppliers and vendors who believe in you and will stick with you through the ups and downs. I was lucky to work with great suppliers whom I was able to build long lasting relationships with. I always paid them on time, and treated them with utmost respect and integrity in every transaction. I greeted their staff whenever I stepped foot into the factory, got to know them as individuals and brought them gifts during the holidays. I basically treated them like family, because through the blood, sweat and tears they are your extended family.
The most important thing when starting off your new business is to spend as little money as possible. I purchased only what I needed, in terms of inventory I made the minimal amount that I knew I could sell even though I wouldn't get the big cost savings that came with buying larger amounts. But I knew I could control my cash flow and not get into a crunch until I was able to build up my sales to be able to purchase the volume. I always erred on the side of caution and was conservative when it came to cash flow and making purchases.
I also took a long time before I hired my first full time employee. Up until that point, I mainly used contractors. I even worked out of my home office to keep costs low. I kept a close eye on my inventory, and used real sales data to make informed purchasing decisions. I didn't rely on any business loans, I only had a small line of credit. I am proud to say I can stretch a dollar like nobody else 😉
So did luck have anything to do with my business longevity? I would say I worked hard, I kept going because I loved what I do and loved my fans. I made careful business decisions, sought help when I needed it, grew my business slowly and organically, made some mistakes and learned a lot along the way. Getting laid off from my job was probably the best thing that could happen to me, so maybe luck did have something to do with it.
Thank you for reading, sharing and adding your voice to the discussion. If you have any new insight, breakthroughs or A-Ha moments please leave a comment below. I would love to hear from you.