Search Engine Optimization
Do you want to increase traffic to your fashion e-commerce website, rank higher on Google and make more online sales without paying for ads?
But you don't understand SEO, find it too confusing, or don't have time to do it because you think it's too difficult, too technical or too hard to implement?
I hate to break it to you but if you're not doing SEO, you are missing out on thousands of opportunities from being found by your customers.
If you're looking for help, you've come to the right place!
I take the mystery out of SEO. I take the time to teach founders the fundamentals of SEO, the important ranking factors and how to measure performance so you can get on to doing what you do best, designing and running your successful fashion design business.
I've helped companies grow their website's organic traffic from 0 (launch) to over 1500 visitors a month in less than 12 months.
It's easy to get started:
Schedule a call
Get a complimentary website health audit & assessment

Create a plan to increase your website's organic traffic and make more online sales
The great thing is I send you monthly SEO reports and review it with you so you know how your SEO is performing. I provide you with insight for future planning.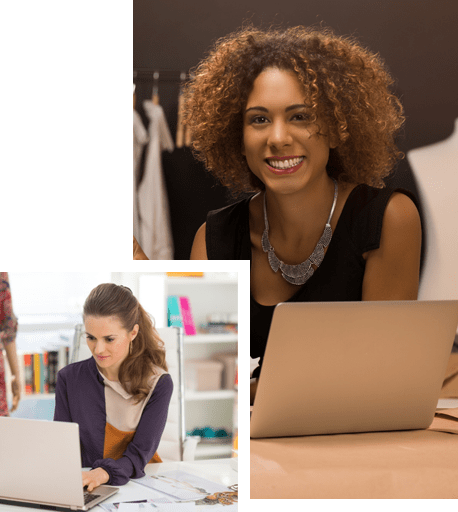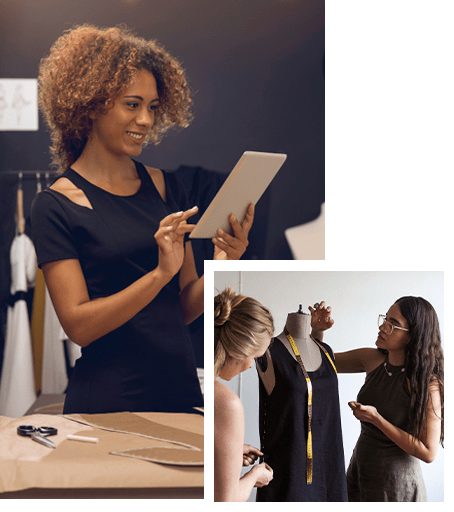 With a well optimized website, your online shop will appear higher on search engine results thus allowing many potential customers to discover your brand, helping you build awareness and giving your brand greater visibility.
Over time your efforts will result in more consistent traffic and more sales that don't need to rely on paid advertisement.
Did you know: 95% of people never make it past the first page of Google results?
If you are not ranking on page 1 of Google, your competitors will be and getting the sales because they are searchable.
One of the benefits of working with me is my knowledge of the apparel industry and where I can provide value and other recommendations when it comes to your business needs.
You will feel relief knowing that an important part of your business is taken care of by an expert, who offers full transparency and wants to help you grow your business. In the process, you will become an informed business owner who's knowledgeable about SEO and can focus on other parts of your business.
Glynis is a guru when it comes to driving traffic to your site!
"I've been working with Chase Your Dreams for over 4 months and I can't say enough how thankful I am to work with such an incredible business. This is a results based industry and Glynis is a guru when it comes to driving traffic to your site! I highly recommend this company."
Shauna A,
Modern Match Lingerie
It was an absolute pleasure working with Glynis.
" It was an absolute pleasure working with Glynis. She was very supportive, encouraging, and helped me with the growth of my business, guiding me the right way. I really don't know what a small and very new business like mine would do without the services her business provides. I highly recommend her services to all businesses big or small."
Tripti S,
Ammarah Collective
I highly recommend working with Glynis to help your company grow.
" Glynis has been a big part of the Success of The Good Tee. We've got so much organic growth with her help. I highly recommend working with them to help your company grow."
Adila C,
The Good Tee